Attn: Real Estate Entrepreneurs who want to Go Big by
Buying Commercial Real Estate, Apartments & Notes this Year
You absolutely cannot afford to miss this live, hands-on 'How to Create Deals' workshop! You're invited to join myself, Sue Nelson & my team along with other people killing it in this market, for our fantastic 'Buying from Banks - Commercial REO's, Notes, Apartments & Real Estate' Live Event!
Buying From Banks Bootcamp Event
Coming Soon
Hartford, CT


Special New Bonus! Get your Commercial Acquisition Agent Certification from the
'American Property Investors Association' Free Only At This Event!
Here's Your Exclusive Live Event Invitation Where You'll Get a Step-by-Step Plan for Making Massive Profits Buying from Banks - Apartments, Notes, REO's and Commercial Real Estate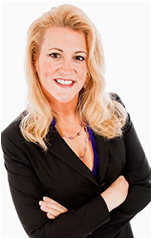 Dear Investor,
Sue Nelson here.
And I'm really excited! I'm going to tell you why, in some detail, in a bit. For now, I'll just say that I'm excited for you.
I'm all pumped up because I know that many of you reading this are driven. I know that many of you are hungry for real, tangible success. And you are so hungry for this success that you will do whatever it takes to achieve it. Regardless of whether you want to start small or go big in real estate I can take you there!
So, yes, that fires me up! But before we go on, I have an important question for you, because I want us to be absolutely on the same page here.
I'm wondering: are you 100% committed, right now, to your own success? I mean completely, unconditionally committed?
Not trying to be insulting. It's just that I know how easy it is to lose focus. Even motivated and driven people like us can get caught up in the little stuff. We can lose our edge sometimes. We go after a few too many shiny objects that get us off track, even if only for a little while. We miss critical opportunities, like this one….
I get it. It happens to us all. You see, excitement is good, but it has to be tempered by clear-headed judgment, by a realistic evaluation of the way things really are.
So, if you are satisfied with where you are as a real estate investor… if you feel you are fully reaching your financial and personal goals… if the chance to spend an entire dream-building workshop with me just doesn't seem necessary right now because you've already got all the tools and expertise you need…
… then feel free to stop reading now. This event isn't for you. No hard feelings, either!
But, if you want more… if you are even the least bit unsatisfied with the level of success you're achieving… or if you are brand-new to all this and need some hands-on coaching (and the best in every field – sports, entertainment, business, you name it – actively seek out the best coaches, whether they're rookies or old pros)…
… if you are eager to take your financial life to the next level… if you are ready to fill your business tank with high-octane investing fuel and real-world know-how…>
… then read on!
What Success Is All About…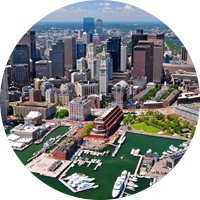 As you probably already know, I have first-hand experience with that kind of success. I know what it takes.
Just to jog your memory a bit… I was a high school art teacher with no formal training in business, finance, or real estate and now my partners and I own over 1500 apartments. In fact when I started just 9 years ago I had just bought my first house. I had two kids under the age of 2 and another on the way, and tons of bills to pay. Like so many others out there, I was broke, I felt the noose of limited cash flow and growing expenses slipping around me, around my family, around my dreams.
I decided to find opportunities to make money, to stay home with my kids, I needed to make a drastic change so I studied. I unlearned some things, and I learned many new ones. I changed myself. I changed my financial life. Crazy enough as it was I always thought that to be a great artist I had to be a starving one! I had always made a small living by being an artist, by being creative, and being original. The minute I started focusing on making money and learning how to copy that from others I started making money, and it turned out to be the most creative thing I have ever done!
I didn't wait for someone else to figure it all out for me. I didn't see it as being up to others to make me prosperous and successful. I didn't expect others to support my family or make my dreams come true. I knew it was going to come from some hard work and from inside of me.
You know what I'm talking about.
That's why I so enjoy working with people like you. I get the chance to take all the knowledge and skills I have gained in the commercial real estate world – all my hard-earned experience and expertise – and lay it out for you. So you can go as far as you want with it to build your own dreams and accomplish your own personal level of success.
We both know that I can't make you successful. I can't make you into a deal-making real estate machine. All I can do is share what I've learned with you – and then let you decide what to do with it.
But when your desire for success meets my training and coaching, and when you decide to implement these powerful strategies… You will be successful!
There will be no stopping you!! You must understand that "If I can Do this Business, a high school art teacher, You Can DO THIS BUSINESS TOO!!!" All you need to do is take one small step at a time, and I will simplify It for you, like a teacher should do and your business will explode!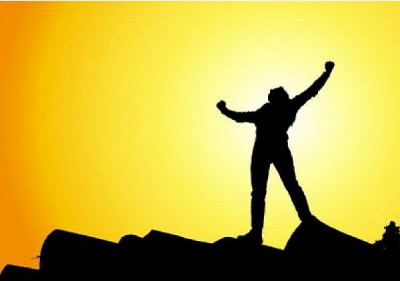 Introducing...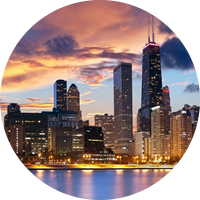 The Buying from Banks Bootcamp: An Exclusive Live Event Where You'll Get a Step-by-Step Plan for Making Massive Profits from REOs and Notes, and Going BIG!
This is a strategy-packed, live, commercial note and REO buying bootcamp for investors who want dramatically bigger profits from their businesses... without the time-sucking commitments of traditional real estate investing!
In this no-holds-barred, "Step up to the fire hose and drink" training event, you're going to get absolutely everything that the banks, brokers, and top investors don't want you to know about buying and profiting from notes and REOs.
Join me for a three-day full-on working event with me – and fellow investors like you – designed to give you everything you need (and more) to reach higher and higher levels of real estate investing prosperity and success.
We will jam pack the days with just enough time for breaks so that your head doesn't explode (and you may need a restroom break or two). By the time we're done, you will be set, and ready to make deals, make money, and make your dreams come true by putting my techniques to work in your business – whether you're brand new to this, or already have made progress in your REO and Notes investing career.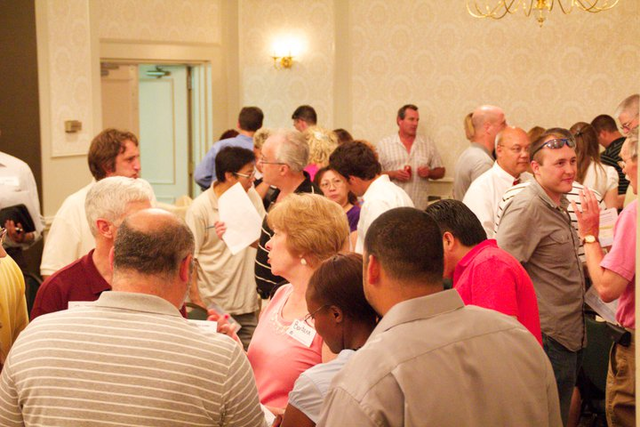 You're going to get a strategic plan that you can use to make money almost immediately... and continue making amazing profits month after month... the kinds of profits that let you finally:
Live the lifestyle that's right for you, that you design, on your terms!
Afford what you want, when you want it!
Set your own hours and design the schedule that's right for you and your family, not your boss! This is the ultimate Pajama Business!
Greatly minimize the worry about whether you're going to lose money on an investment again!
Become a Socially responsible investor! Learn how making money for yourself can also change the lives of so many others, by spreading smiles and changing communities with every deal that you do!
Get Your Early Bird Special Ticket
for the Buying from the Banks Bootcamp Event
Here's what you're going to take home with you from this event:
Strategies to find highly profitable REO and note deals in places that almost no one knows about!
Techniques and templates that show you how to speak to bank decision-makers and brokers... so you can establish credibility and show them you know what you're talking about (This will create some serious leverage for you).
Step-by-step instructions on how to use my amazing done-for-you software and 5-year analyzer to map out your properties success no matter what information the banks and brokers give you.
A secret technique that allows you to analyze residential and commercial note tapes and commercial deals at record speed... saving you countless hours of time!
How to uncover any real estate investment... from a small three family deal all the way up to a 200+ unit deal... so that you can quickly get comfortable with the big numbers (the kind that will bring you HUGE profits).
The secrets to identifying the hidden pitfalls of notes and REOs that bankers and brokers don't want you to know about... so you can stay safe and making sure you won't get burned on your first big deal.
Real-world up to the minute how to get financed in this market from my real estate commercial broker... (the guy who got financing for every loan I had to get) you'll get the "real deal" on the ins and outs of what is happening right now in the real estate financing industry and you can use him yourself!
Input and strategies from an asset manager banker millions of dollars who will "pull back the curtain" and show you the insider secrets talking the talk with bankers on buying REOs and notes and structuring deals.
A proven approach that will give you the skills to identify a profitable market and buy deals in any location... no matter how far a property is away from you. Because we can't always buy in our backyard.
My fully systemized strategies for putting together amazing creative deals so that you don't need as much money to profit massively from REOs and notes.
A step-by-step process to enable you to wholesale deals for fast profits so you can make money in this business right away!
My "secret sauce" done for you phenomenal presentation to get wholesalers to buy every single time. A tool that will make it impossible for you to be circumvented in your deal.
An insider technique (I love this one!) that enables you to make money from REOs and notes… in just 30 days or less!
We will look at all of the markets across the country and reveal what we are finding from our students and clients in these areas, not from statistics but from feet on the ground students that have worked deals in the market! You will leave knowing where the great places to invest are, so you can do it all from your easy chair!
My attorney will come and show you how we structure these deals and make them easy!
My entire staff and team will be there, my partners, my office staff, and my partner who looks at your deals and answers your all of you questions on your deals that you are working on. Once a student always a student! We are a small company meet us all!
And much, MUCH more!
"Right Path For My Future..."
"This event highly exceeded my objectives and has put me on the right path for my future! I learned a lot more about doing creative structuring, finding a partner, and realized that I could do this! I would absolutely do another event, and would definitely recommend the bootcamp or any of Sue's products. Thank You."
- Jeff from Los Angeles, California
"This Event is contagious!"
"My objectives for this event were exceeded. There were great stories, examples, speakers, case studies, hints, tips, etc. The motivated way in which this material was delivered was outstanding! I had the good fortune of spending time with Sue and her staff at this incredible event and now, after 3 days of Vitamin Sue injections, I feel armed and ready to take action! I have been to multiple events and I always feel this way when I am in Sue's company. It's contagious!"
- Holly from CT

And that's just a small sampling of the hundreds of testimonials we've gotten. You will leave saying the same things. So you don't want to miss this!

Something I Really Think You Should Consider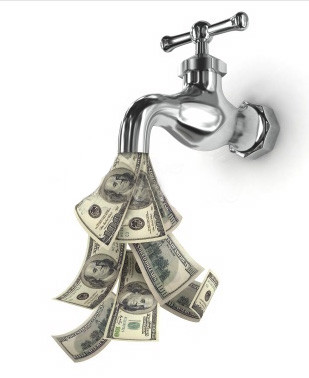 This is really important….
I want you to understand that This Live Event is Life Changing – this is a hands-on Bootcamp where you are working with and getting to know not only me as your REO and Note Profits Master Teacher, but also a dynamic group of investors like you. This powerful community are all rolling up their sleeves together, taking notes, asking questions, digging deep, and feeding off each other's energy. It is incredible when you get all of these like-minded people in one place. It allows us to share and to get an unbelievable birds-eye view of what is going on in the United States and investing here. What is happening in all of the markets across the country and how we can all capitalize on it!
There is a time and place for learning on your own, for looking at deals, making offers, for reading books and reports and getting your game together in your own space. In fact, you cannot and will not succeed without this valuable time and work. No one can do that for you. You must take action and move ahead.
But the most valuable time is spent when you experience the power and energy, the infectious and lightning-bolt jolt of learning that can only come from working with like-minded peers. This is a partnership business, one that you should not go it alone as you will catapult your business growth off of learning and working with others who have been there before you! RememberAll successful business people have their advisors, professional sports teams always train, Executives go on retreats. There is no substitute for the insights and opportunities that a high-level meeting like this can offer. It's beyond chemistry. It's magic!
Something happens when you get together with your peers… and you see that some of them are so like you, but maybe a few miles further down the road than you. They inspire you. Others are just where you are. They're in it with you. And a few may actually be lagging behind where you are – you may realize you're further along than you thought.
So, you might say there is networking going on. And you'd be correct – you will meet like-minded investors who are committed to growing their own businesses (and are more than willing to help you grow yours). But this goes way beyond mere networking.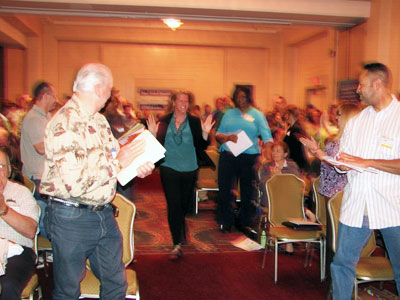 A Unique and Potentially Life-Transforming Opportunity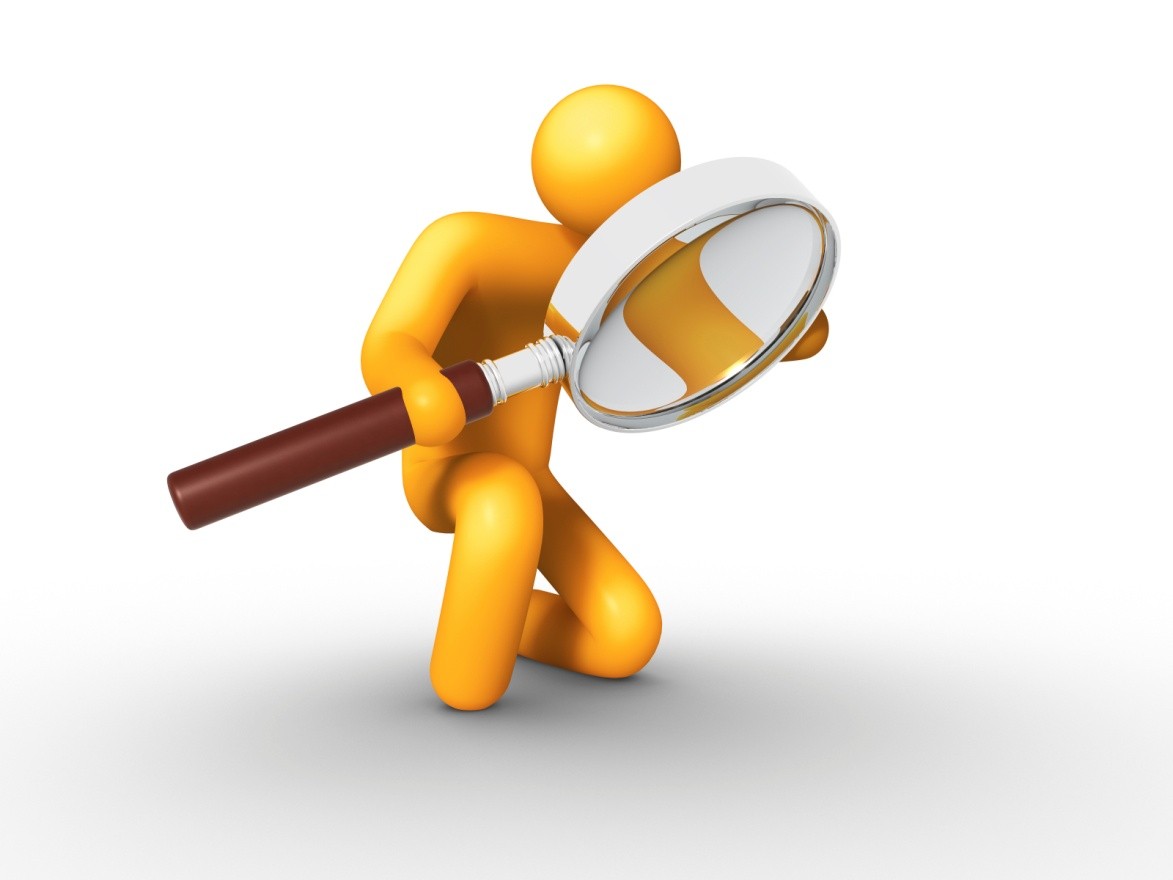 Is it possible to cram so much actionable, practical, hands-on stuff into just one Bootcamp? Yes, it is! I've done it before. But I don't currently have plans to do it again. So, for now, this is it. But I do know from experience how powerful this event can be.
So, by now you're probably wondering how much the ticket to this ultra-high-energy, no-holds-barred event is. But the more important question is, how much is it worth?
You already know how making even just one deal utilizing the insider knowledge, techniques, and resources I will show you can completely transform your financial destiny. And what that can do for your confidence, for your family, for your dreams.
And what about two deals? Five deals? Ten deals?
It is a very realistic expectation that even just one tip picked up at my Bootcamp, just one answer to a particular question that you may have lacked clarity on for months or years, just one new technique – that even just one such nugget of gold can take you from where you are now to a whole new level of success, prosperity, bold confidence, and unstoppable momentum.
Really, I could justifiably charge $5,000 or more for offering the privilege of drinking from this fire hose of profit-producing, insight-generating, life-changing power. And maybe I should. Considering what's on the table in terms of your future and your ability to turn what you know about my systems into tangible success, that would be a small price to pay.
At half that rate, some might say others who have attended my event always say it was beyond worth the price.
You see, I didn't pull all this together, going to all the trouble of acquiring this expertise, working it into a powerful system, making my presentation notes, reserving space at a suitable venue, and everything else, just because I had too much free time. I did all this to help you! I am a teacher and I am passionate about teaching, and I want you too to become a socially responsible investor with the insights I pass on to you.
I want you to succeed! Not just a little bit, but BIG TIME, JAW DROPPING, "YOUR FRIENDS AND FAMILY AND PEERS ARE FLAT-OUT BLOWN AWAY WHEN THEY SEE WHAT YOU'VE ACCOMPLISHED" SUCCESS!!
This means that you're not going to pay $5,000 for this event, no matter how justifiable that price would be.
And you're not going to pay $2,500 or even $2,000.
For you, right now, I am making this Bootcamp available for the almost insanely low price.
That's right. All the techniques, presentations, notes, templates, roadmaps, systems, Q&A sessions, the networking and the contacts – everything.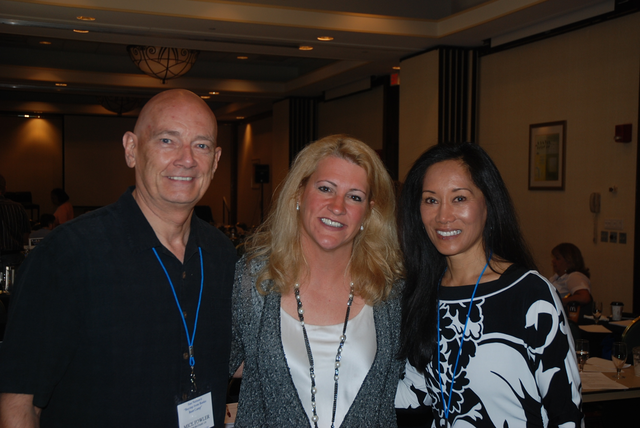 "I Honestly Was Blown Away...
"Sue,
It was a pleasure getting to talk to you some more this past weekend. I had an amazing experience with the crew and the audience. Thank you for having me; it was well worth the trip and money. I honestly was blown away. You guys worked really, really hard to make it a great value, so please pass along my thanks to your team. I look forward to working with you all in the future. Best regards."
- Roby S from MD
"It's Amazing Information
"It's amazing information. I would consider myself a seasoned investor both commercially and residentially, and this event is just jam-up and jelly-tight full of good stuff! I appreciate you getting back to me! I've sent you a couple questions and I've never been in a program where the writer of the program or the coach responded back so quickly. That's a hat off to you for sure! Thank You."
- Daniel from TX
Early Bird Special, Limited Seating


And When You Register Right Now... I've Got Even More in Store for You!
Your Next Steps
If you like hundreds of happy students before you know that this is for you, then take action today and secure your place now.
SECURE MY PLACE NOW – REGISTER NOW & SAVE
At the Door
Until November 13
If you have any questions at all or are ready to secure your place please contact us on or Inquire below
Fast Action Bonus #1: I want to reward you for taking action today, for making the commitment to your success and your profits in real estate investing.
So when you register today... you're going to get access to an exclusive Jumpstart group call with me before the event!
These calls are part of my high end coaching program and are loaded with tips, strategies, and information... and they'll get you primed and ready not only to drink from the Buying from Banks Bootcamp live event hose nozzle, but also to put your step-by-step plan into motion the moment you walk out!
Fast Action Bonus #2: (And listen, this is BIG!) Thing is, I know that relatively few real estate investors work alone. You probably have your spouse or partner working with you... or at least you're keeping them in the loop on your investment deals. And frankly, there's so much to share that I don't want your spouse or partner to miss out on anything!
So for a limited time, when you lock in your spot at the Buying from Banks Bootcamp now... you're getting a companion ticket absolutely FREE!
But I'm only offering this second Bonus for a limited time, so I strongly suggest that you sign up TODAY and reserve your seat!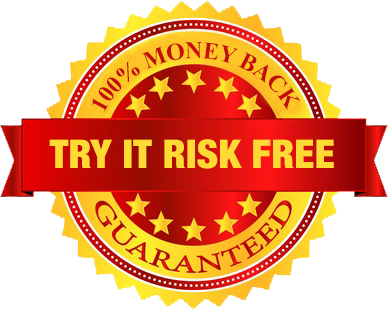 Bottom line is, you have everything to gain, and nothing to lose by attending the Buying from Banks Bootcamp. And I mean nothing to lose.
I am so confident that you will walk away from the Bootcamp utterly prepared with all the tools you need to succeed…
I am so confident that you will be blown away by what you learn there…
I am so confident that you'll "Get It" and "Catch Fire" within the first hour of this event…
… that I am offering a 100% Money Back Guarantee.
What does that mean?
Here's how it works. Reserve your spot and attend the Buying from Banks Bootcamp. If by end of the third day you are not 100% full-on blown away by the event… if you are dissatisfied for any reason and do not feel you are getting your money's worth…
… then let me or my staff know, and we'll refund your tuition amount. Every penny of it! No questions asked.
Actually, I'm not worried about refunding a single cent. This event is going to be INCREDIBLE! But I want you to know where I stand. And I want to remove any possible barriers, just in case.
Early Bird Special, Don't Wait


Don't Wait: Register for the Buying from Banks Bootcamp LIVE Event Now!
I can't wait to see you and share with you this business-transforming, step-by-step strategy for making insane profits going big from notes and REOs. There's just so much to show you there, I'm literally counting down the days until this incredible, eye-opening event!
But I have to tell you... in order to make sure absolutely everyone who attends the Buying from Banks Bootcamp leaves with pure gold, I've had to strictly limit attendance.
You won't be sitting in an audience with thousands of other investors, straining to hear our presenters or having to leave with your questions unanswered! This is a small, intensive bootcamp where you'll get the individual attention you deserve!
But… the flip side of keeping such an incredible event so small is this: You must act now if you want to claim your spot at the Buying from Banks Bootcamp!
Reservations for this one-of-a- kind event are getting snapped up fast... and when they're gone, they're gone!
So don't risk missing out on the one event that will empower you to finally achieve the wealth and lifestyle you want from your real estate investing career... click the button below and lock in your spot at this amazing event now!
Limited Seats, Don't Wait


I look forward to helping you take your business (and your profits) to new heights.
To Your Success,
Sue Nelson
REO NoteProfits
P.S. I'm talking the power to profit $50,000 to $1 million plus from a large deal... with far less effort than you're putting in now. So, you gotta ask, is it worth the investment? You bet it's worth it! Click the button below and claim your spot at the Buying from Banks Bootcamp right away!
P.P.S.: I'm really not going to like turning away hard-working investors like you after this event has reached capacity... but in order to make sure everyone who attends gets the most incredible information possible, I have no other choice! And just a heads up, it's looking like that time will come sooner than anyone could have imagined.... So if you don't want to miss out on this chance to exponentially grow your business, lock in your spot right now! (And don't forget about the two Fast Action Bonuses…)
"This Event Is The Catapult That Started Me Off"
"Dear Sue,
As a result of attending this event, in the next 6 months, I believe I will close on a 100+ unit complex, and this event is the catapult that started me off. Thank You."
- Donald from TX
"Sue and her team are outstanding.
"This event way-exceeded and was overloaded. So much incredible information was given. Sue and her team are outstanding. I'm convinced that she and her team give the best education, support, and guidance for the money, and will see you through to your financial goals in real estate. Thank You."
- Curtis D.
Get Your Early Bird Special Ticket for the Buying from the Banks Bootcamp Event!
Limited Seats, Save Your Seat Today